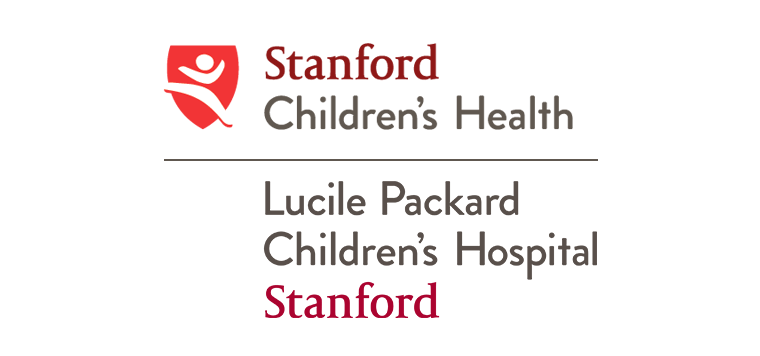 STANFORD HEALTH CARE
Stanford has turned to Primus for support with a number of its needs over the past decade:
ACTIVATION MANAGEMENT of green-field buildout and operations in entirely new space, transferring pediatric surgical volumes from Stanford University Hospital to Stanford Children's/Lucile Packard Hospital;
INTERIM PERIOP SERVICES MANAGEMENT at the Administrative Director and Manager levels;
SURGINET® and SURGINET ANESTHESIA® Solutions: Design, Build, and Implementation of both within Cerner Millenium;
FIRST IN THE NATION implementation of SurgiNet Anesthesia in a pediatric setting.
We believe it is our ability to join their efforts, provide expertise, and share the workload involved which has caused Stanford Health to turn to us for multiple engagements.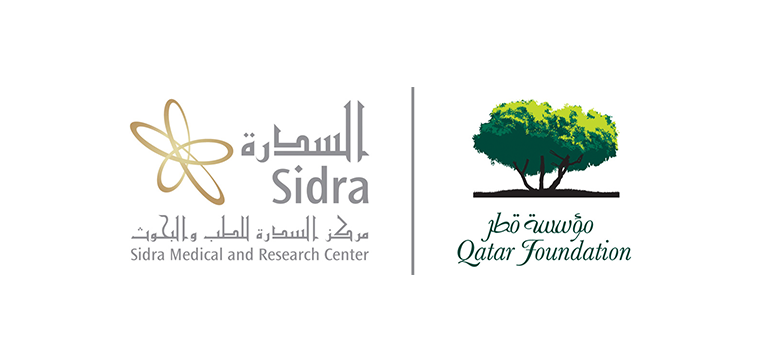 SIDRA RESEARCH AND MEDICAL CENTER & WEILL CORNELL
Primus' U.S. client results carried us to the other side of the world—to the Middle East, and the buildout of the first dedicated Women's and Children's hospital in that region. In Doha, Qatar, Primus:
ACTIVATION MANAGEMENT of green-field Perioperative Services functions in an acute and ambulatory setting,
GOVERNANCE. Developed the overall periop project governance and project approach.
TIMELINES AND MILESTONES: created and facilitated methods and tools to generate project success;
EQUIPMENT AND INSTRUMENTATION. Sourced and codified Periop Equipment & Instrument needs, including pricing benchmarks from our Comparison Database.
SURGINET® and SURGINET ANESTHESIA®. Design, Build, and Implementation of both within Cerner Millenium;
We have found that the same keys to successful projects apply throughout the world and across cultures.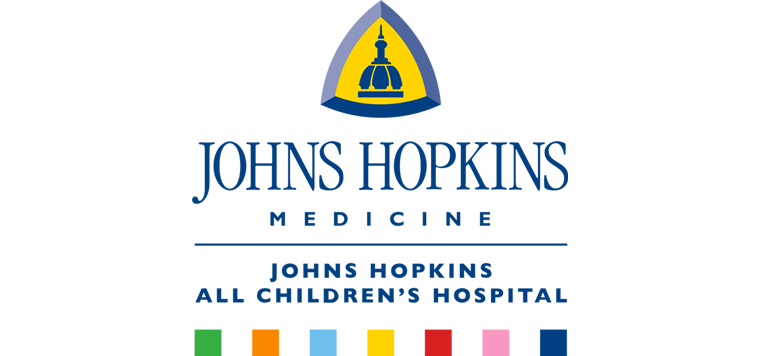 JOHNS HOPKINS ALL CHILDREN'S HOSPITAL
Primus' expertise in Electronic Health Record development yielded the opportunity to work with another top-tier US healthcare entity. For this client, we:
SURGINET® and SURGINET ANESTHESIA®. Design, Build, and Implementation of both within Cerner Millenium;
PROCESS-DRIVEN APPROACH. Conducted process-based design sessions—merging operations with system build;
DEVICE INTEGRATION. Conducted the build, testing, integration, device integration, and interfacing;
SCHEDULING AND CASE TRACKING. Developed a joint scheduling and daily tracking capability for all areas requiring general anesthesia;
TRAINING AND GO-LIVE. Handled all training and go-live support needs.
Our combined clinical and technical expertise came together to help this client implement their system in a periop area where prior system installations had failed.
WHAT WE'RE ABOUT
Results. The end goal of a successful collaboration.
What Separates Primus from the Pack?
WE WORK!
We take on workload—so yours is lighter.
We don't just call meetings, write down to do items, and then send them back to you. We dive in and do the work too.
We understand the demands of day-to-day management—and then having a complex project added onto your plate.
Primus works as an integral part of your team.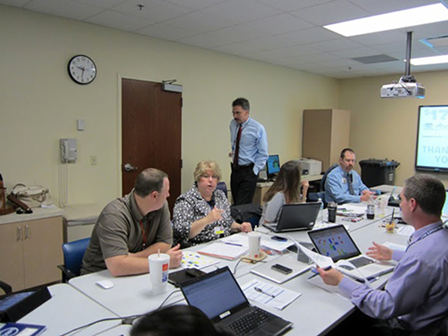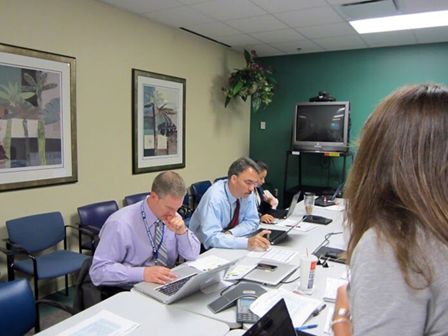 WE BRING OUR EXPERTISE
Each Primus consultant comes with a background of real operational experience and management within their areas of expertise. Experience gained through actual day-to-day work over a course of years. The average career span of Primus consultants is 18 years; combined, we have over 100 years. We understand the real world implications of our efforts, because we've implemented them. Not just left recommendations on the table.